Amanda Bistro Real Suede Shearling Collar Leather Coat
JACKETS SIZE CHART
How to measure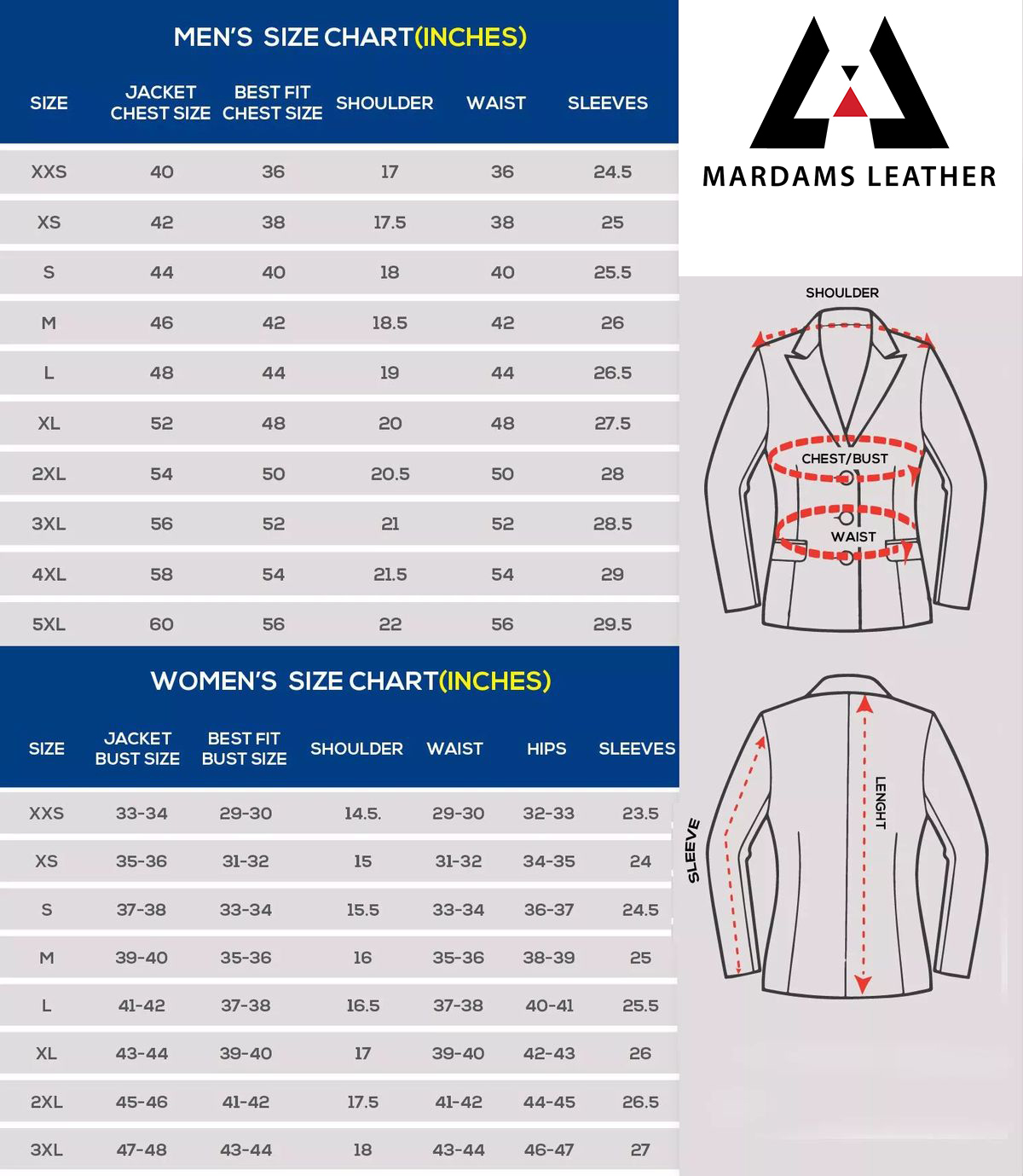 Features:
Material: 100% real suede
Inner: Viscose lining
Color: Bistro
Collar: Faux-fur
The length falls just below the hip
Belted waist
Asymmetrical zipper fastening at the front
Long and contoured cuffs are included
Cuffs: cuffs with a zipper style
There are three pockets total: two zippered side waist pockets and one zippered chest pocket
Pleasantly warm and pleasant
Beautiful hand embroidery work
Simple in terms of cleaning and upkeep
SKU:

MAW-00147
Categories: Trench & Long Coats, Women
Tags: guide to leather jackets, how to clean suede at home, how to wear shearling, leather, leather jacket, leather jackets, leather jackets and coats, men's suede leather jacket, real fur and leather coats, real leather jackets womens, shearling, shearling coat, shearling coats, shearling jackets, styling suede leather jacket, suede, suede coats ladies, Suede Leather, suede shearling coat, women's fur trimmed leather coats
Amanda Bistro Real Suede Shearling Collar Leather Coat
This Amanda Bistro Real Suede Shearling Collar Leather Coat is perfect for women who are looking for something unique and fashionable to add to their wardrobe.
This Leather Coat is supple and versatile, constructed of 100% real suede, and lined with a soft viscose lining for additional warmth and comfort. Its exterior is composed of genuine leather. This incredibly stylish ensemble contains everything that you could possibly require. It is a long coat that comes to the middle of the thighs and has an asymmetrical zipper front fastening and a buckle belt for correct fitting. It also has long sleeves that are fitted and have zipper style cuffs, which add to the jacket's sophisticated appearance. Additionally, it has two zipper pockets located on the side of the waist and one located on the side of the chest. There is also an option to get this Suede Leather Coat in the color bistro, which is both distinctive and alluring.
Wearing this Bistro Faux Fur Leather Coat with a high-neck shirt or a t-shirt is a great way to show off its versatility. By providing you a look that is fashionable, it will assist you in standing out from the crowd during events such as parties, restaurants, and gatherings.
Related products
Rated 4.50 out of 5
$

189.99 –

$

219.99