The most recognizable type of leather jacket is arguably the biker jacket. This jacket has a definite "cool-factor" and emanates style. But anyone can wear a biker jacket, and you don't even need a motorcycle. You may personalize your leather biker jacket to suit your preferences because it is available in a variety of colors and features.
Leather is a robust and long-lasting substance. It can withstand a beating and is really thick. The leather biker jacket ultimately has a purpose in addition to being extremely stylish. The original purpose of the leather biker jacket was to shield bikers from the elements and the occasional fall or mishap.
The rider is kept warm and cozy by the thick leather's ability to withstand rain and wind.

Another name for it is a flight jacket. In order to protect pilots from the icy cockpit temperatures during World War 2, it was originally designed for them. Later, adopting the military appearance increasingly becomes the largest component of clothes in the civilian lifestyle. The bomber style is popular all over the world and comes in a variety of fabrics, styles, and colors. Traditionally used in the winter, it is now thought to be appropriate for all seasons.
Although they can also be found in other fabrics like fleece, cotton, wool, nylon, silk, and others, they are typically constructed of leather. Rib knit cuffs, a collar, a frontal zipper, and a waistline define it. It is currently the most popular fashion clothing.
In other words, these jackets are so fantastic that they never go out of style.
Has there ever been a more perfect fusion of style and utility than a leather jacket with shearling trim? No, we believe. The
shearling leather jacket
is a timeless classic that keeps you at the top of the fashion charts while offering a pleasant, relaxing feeling. It is the number one coat to throw on, especially for the chilly winter evenings outside, and is favored by our favorite stylish girls and boys.
The shearling leather jacket will therefore keep you warm and cozy all night long, whether you are having a winter BBQ night or going stargazing with the girl of your dreams. Your favorite pair of jeans, a cozy sweater that fits perfectly, and a pair of suede boots can all be combined to create an outfit that is sure to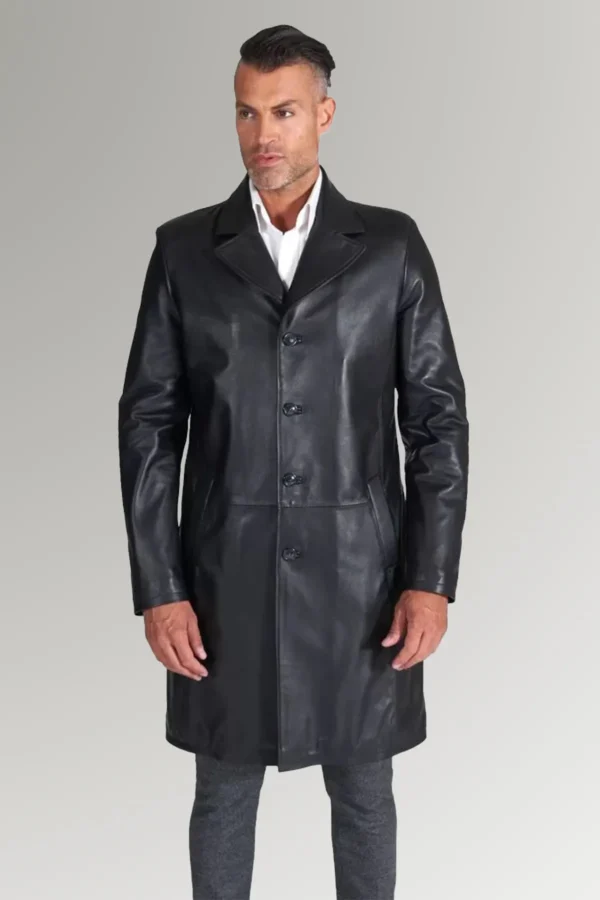 A
leather coat
is a terrific method to add a warm, enduring, and stylish coat to your wardrobe because it provides greater covering and a striking appearance. You can choose the design and quality that is ideal for your needs by choosing from a variety of leather coat lengths. For warmth and protection from the elements throughout the winter, long leather coats are perfect for both men and women.
There are several possibilities for leather coats that go past the hips; some even extend to the knees or the floor. These jackets typically have a tapered waist and are quite form-fitting. These jackets come with either a conventional collar and lapel or a chic and contemporary mock collar, depending on your desire.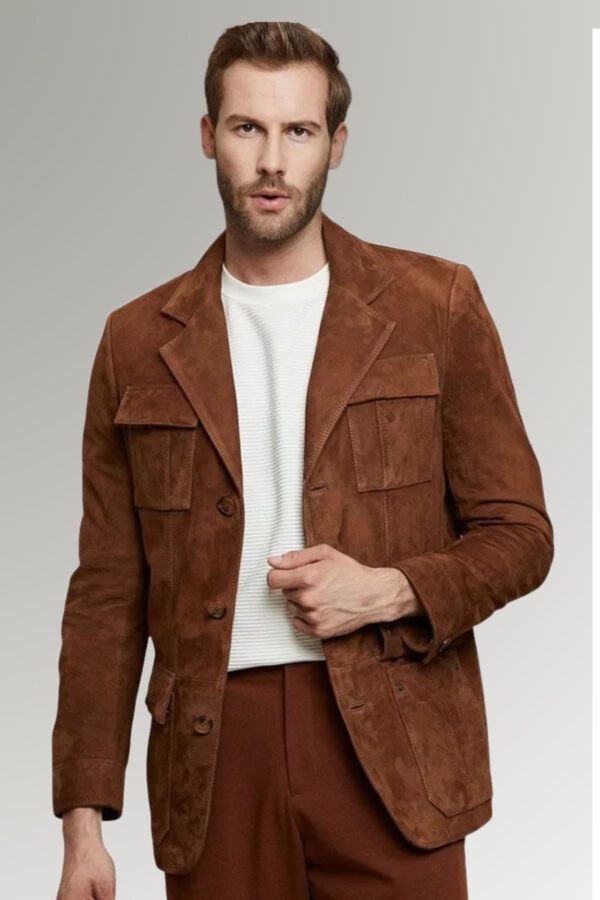 A leather blazer is a gorgeous addition to any wardrobe for a polished appearance. You may wear this under or over a regular coat and it is ideal for the fall and winter. The leather blazer works well for both sexes and can add warmth or texture to your present wardrobe. The soft, protective leather blazer is eye-catching and will definitely draw attention. One of the most common and essential pieces of clothing in any wardrobe is the leather blazer for women.
Depending on the manufacturer, the leather blazer's precise cut may differ. While some leather coats will fit like a standard blazer, hitting just above mid-hip, other leather blazer choices may be cut longer or shorter depending on style.
A variation on the bomber jacket, the
flight jacket
includes improvements that an
aviator
could find useful. Although it had been in use for years before, the United States Army made this jacket well-known in 1917. Pilots who were on active duty received this typical style of jacket. The flight jacket is still a well-liked and useful jacket option for both men and women a century later.
This jacket features a simple, functional form that is effortless. The jacket does not taper at the waist or the wrists; it fits the body straight through. The jacket has a single zipper along the length of the front to close it, and its lapel and collar are both larger than typical.
Why does a distressed leather jacket appear so enticing, do you think? When there are several leather coats in solid colors on display in a store or even in real life, everyone else is drawn to the one with distressed leather. Although they despise basic and solid color leather jackets, many men and women have a weakness for distressed leather jackets. If you're unaware, leather is treated with oils and alcohol to display a certain type of discoloration known as the "distressed leather effect." Some people find the worn-in appearance of leather to be so alluring that they will only wear distressed leather jackets instead of plain leather jackets.
The coveted Varsity Jacket origins may be traced all the way back to 1865, when the Harvard University ball club uncharacteristically donned a jumper with the Harvard "H" embroidered on the Centre chest. The "Letter Sweater," as it was called, became a symbol of success among the nation's top universities, including the IVYs and a sizable number of prestigious Prep schools around the northeastern United States. The greatest payers in the groups were simply handed these "Lettermen." Although it may have happened as early as 1910, the Letterman's became what we now refer to as the Letter Jacket or Varsity Jacket. These Letterman/Varsity Jackets first appeared in the 1930s, developing into the now-iconic design that has been the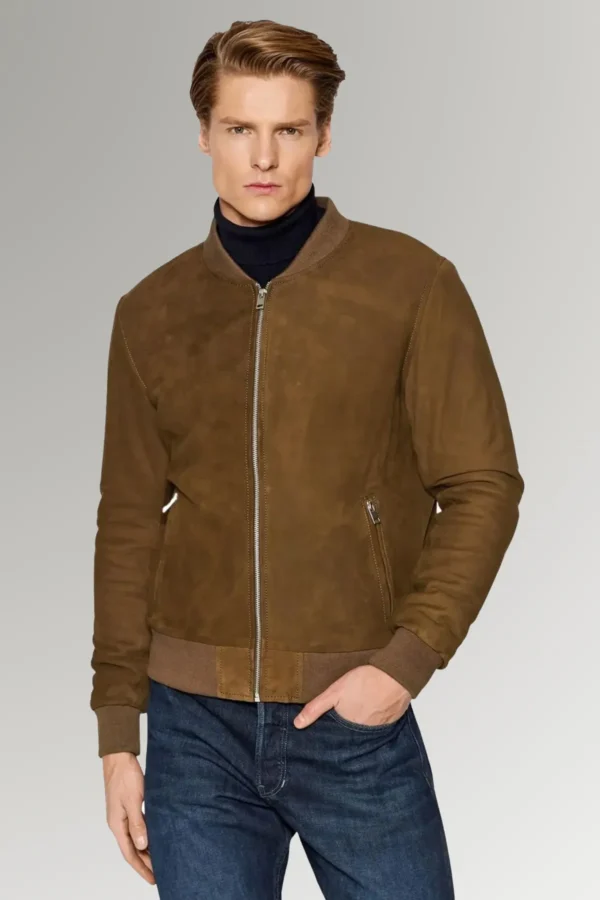 Animal skins have been utilized by humans as a kind of insulation from the beginning of time. The usage of suede, however, is a much more modern invention. The Oxford English Dictionary states that 1884 was the year the phrase made its debut. The term is derived from the French expression "grants de Suede," which means "gloves from Sweden." This was eventually condensed to the word "suede."
In the 18th century, Swedish tanneries learned that imperfect hides could be turned about and the napped underside used in their place. The leather produced by sectioning the hide is exceedingly soft and flexible, making it perfect for crafting the elegant, delicate gloves that the French elite at the time cherished.
Conversely, among the North American Indians, who had perfected extremely advanced tanning methods, buckskin coats and inverted deer-hide jackets were popular.
Although the Leather
Quilted Jacket
is made of leather, it differs slightly from other leather jackets in terms of its composition. Every leather jacket solely uses the quilted material inside the garment. The jacket's standard and quality are acknowledged by the lining. In the case of quilted jackets, the quilted pattern is visible at the very top of the garment. In certain parts of the world, the quilted jacket is also approved as a puffer jacket. The puffing effect of a leather jacket is obvious from the name.
The fabric material is sandwiched between the two pieces of leather, which are crushed and stitched together in this manner. It takes on a bloated, inflated structure that is insulating and protecting. It gets heavier in some leather jackets.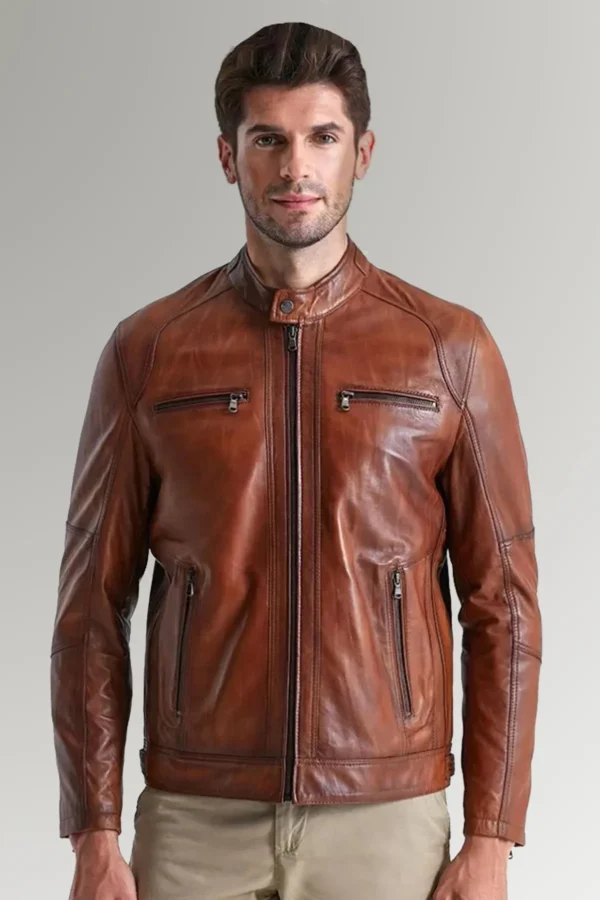 Leather that has been waxed has been treated with various waxes, including beeswax and oils. Leather gets a particular sheen and luster after waxing. Jackets manufactured from waxed leather are water-resistant because of the covering of wax and oils, yet the quality of the leather and the authenticity of the wax materials will determine how water-resistant they are.
Unwaxed leather, on the other hand, is leather that has not been treated with waxing agents. The quality of the leather is not affected by waxing, although it does give it a noticeable shine sheen. The ingredients used in the waxing process have a significant impact on the final product. For instance, fake waxing products can lose their effectiveness with time, but real ones don't.
Types Of Women's Leather Jackets
A black leather biker jacket is a true bliss as it has the signature color and looks amazing no matter whatever it is paired with. So if you are someone who is obsessed with blacks and whites then you can show it in an outfit. With your black leather, you can wear a simple white t-shirt, tuck it in and put a statement black belt on your waist. If you are going out with friends to a party. You can always wear peep toe shoes with your look, add big hoops to your ear, wear dark lip color and you are ready to slay. However, if you are wearing your outfit casually, for running daily errands you can surely concise your look. Wear sneakers instead and tie your hair in a bun.
When it comes to layering your wardrobe, the trench is a gorgeous design standard. This outerwear item effortlessly completes your style by bringing a touch of elegance to both casual and dressy looks.
The trench is a key component of every wardrobe, offering versatility and ease thanks to its design and traditional craftsmanship. It will consequently rapidly establish itself as a favorite that "fits with everything." You will keep coming back to this jacket, learning new ways to style it with both your current wardrobe and the newest additions to fashion trends. It is a terrific investment piece.
The
Trench coat
is simple to wear throughout the seasons due to its more lightweight feel and larger fit. In the winter, it can be worn under heavier clothing or thrown over the head.
A blazer is a jacket with lapels and a closure , typically worn over a shirt or dress . A modern blazer is usually
made of wool or cotton , but there are now also blazers made from linen , satin , silk , velvet , cashmere and
even leather .
When it comes to blazers , there are two main types : the single – breasted blazer and the double – breasted
blazer . The single – breasted blazer has one row of buttons and usually closes at the front . The double
breasted blazer has two rows of buttons and usually closes at the front .
Due to its smoothness and lightness,
suede jackets
have been popular since the 1960s and are now regarded as a superb item of clothing for both men and women.
A suede-style jacket will be your first pick if you're looking for attractive clothing that will give you a chic and endearing appearance. It is a versatile material that goes well with many different dressing trends and performs admirably in every season. There are numerous accessible designs and styles, and the varieties are constantly changing.
A shearling jacket will instantly improve your appearance. For the finest appearance, make sure to pair it properly. When you wear a thin turtleneck underneath, it might be a little more laid back. Burgundy or other jewel tones are a surefire choice that will make you stand out against the shearling.
It's a fashion faux pas, say experts, to wear your brown shearling with brown boots or a brown hat. With a shearling jacket, the black monk straps give you a distinctive appearance.
The ideal outfit to combine a shearling with is a pair of dark or light-colored trousers, light-colored chinos, and a tough pair of boots. Wear a knit top or a shirt underneath.